SECOND INTERNATIONAL
DRUG HYPERSENSITIVITY MEETING


April 18 - 21, 2006

NOTICES

1. POSTER BOARDS will be 1.7M high and 1.0M wide. The final programme is now on-line

2. 18th Feb 2006 - A PRELIMINARY ABSTRACT BOOKLET containing abstracts selected as additional oral communications is available by following the link left

3. CREDIT CARD REGISTRATION FORM MODIFIED 10th JAN 2006

4. Please see meeting arrangements link for UK arrival infomation
Hello and welcome,
We invite you to the 2nd International Drug Hypersensitivity Meeting, to be held in Liverpool, United Kingdom from Tuesday, April 18th – Friday, 21st 2006. The 1st meeting was held in Bern, Switzerland, and was a brilliant success, attended by over 250 participants.
We anticipate an attendance of at least 300 delegates for this 2nd meeting. We have an exciting programme that encompases all aspects of drug hypersensitivity, and is aimed at clinical and basic scientists in the fields of Pharmacology, Toxicology, Chemistry, Allergy and Immunology. The aim this year is to foster the exchange of knowledge in drug hypersensitivity between representatives from academia, industry and the regulatory agencies. Ultimately, these activities will contribute to a better understanding and management of adverse drug reactions.
In addition to the exciting scientific programme, we invite you to enjoy the social aspects of the vibrant host city. Liverpool has been voted the European Capital of Culture for the year 2008. From world-class museums and art galleries, through stunning world-heritage architecture, to a wide range of restaurants, and a vibrant night-life, a day in the city will not disappoint. The Mersey Partnership has more information on Liverpool.
Please tour the site for further information. We will be happy to answer any specific question you may have.
See you in April.
The Local Organising Committee
| Dean J. Naisbitt | Munir Pirmohamed | B Kevin Park |
| --- | --- | --- |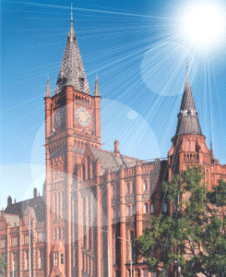 Confirmed speakers

(see preliminary programme for confirmed speakers)