---
THE FIVE-PANEL MURAL
in the
Building For
Mathematics and Oceanography
---
(The mural in the Mathematics and Oceanography Building at the University of Liverpool - now home to the Department of Mathematical Sciences - was designed by John McCarthy when the building was constructed in 1961. The descriptive text and images below have been transcribed from a brochure that was produced to accompany the mural. To preserve the historical record, the text has not been updated (but a few notes have been added where this seemed appropriate). Many thanks to Shirley Farrell who transcribed the text of the detailed descriptions.)
---
The five panels on the South Wall of the Entrance Hall depict the growth of mathematical ideas, and some of the fields of science, engineering and technology in which these ideas have been used and developed.
The topic is a vast one, for the growth of mathematics and its applications mirrors the history of mankind and civilisation.
There are two main branches of mathematics - pure mathematics and applied mathematics. Though no precise dividing line can be drawn between them they may be defined roughly as follows: - Pure mathematics is the body of knowlesdge and ideas arising from the study of the concepts of number, space and variation, and the logical developments which have sprung from this study. Applied mathemaatics is an interweaving of the ideas of pure mathematics with those which have grown out of many branches of science, engineering and technology.
Panel A is the principal one and is entitled "The New Era"; it draws attention to some of the more important rapidly growing fields in pure and applied mathematics. Many of the great forward strides which have been made in the 20th century in science, engineering and technology result from the use of mathematics on a scale previously unknnown.
The other panels illustrate the growth throughout the ages of ideas which have contributed to the developments depicted in panel A; the titles of these subsidiary panels are :-
B. The Development of Measurement,
C. The Recording of Time,
D. The Influence of Greece and Rome,
E. From Rome to the 19th Century.
The following notes are intended to serve as guides to the ideas underlying the five panels.
October, 1961
---
(Click each image to see the detailed description.)
---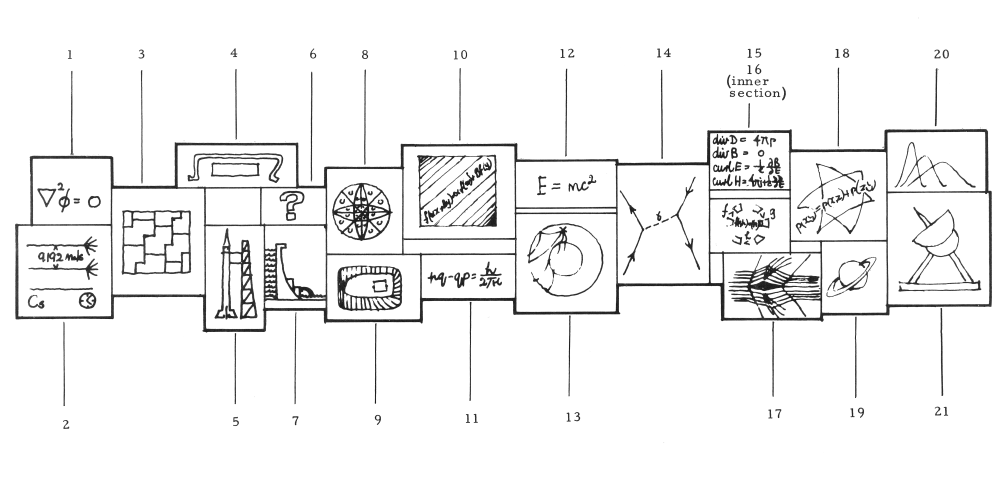 ---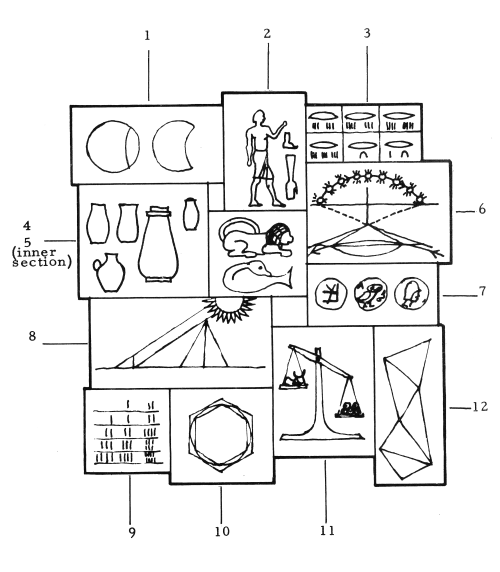 ---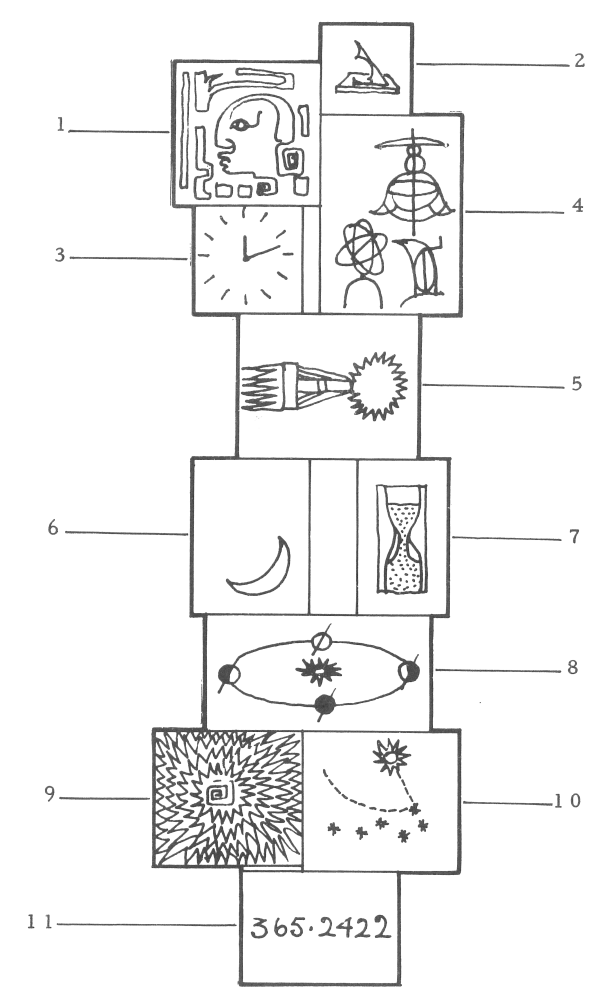 ---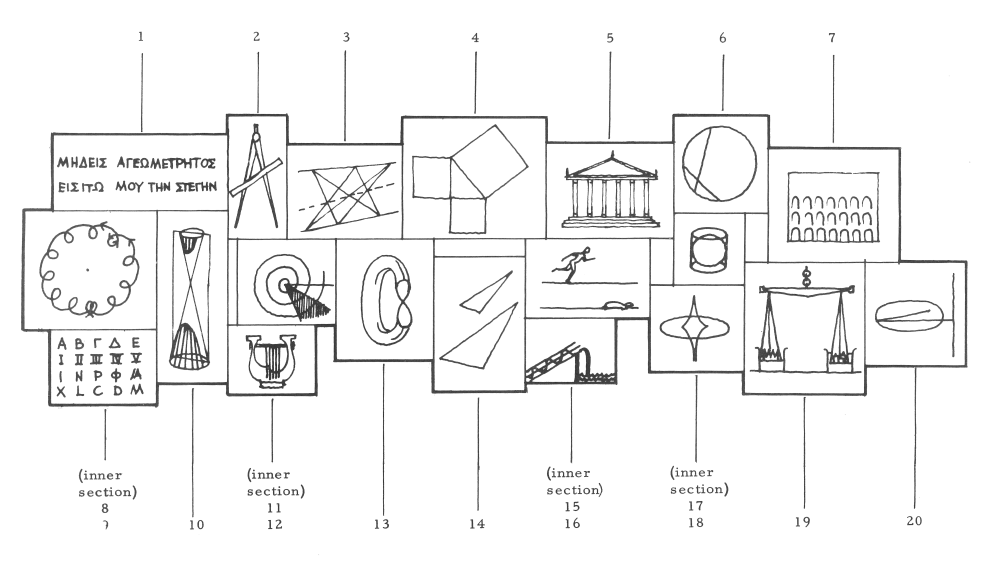 ---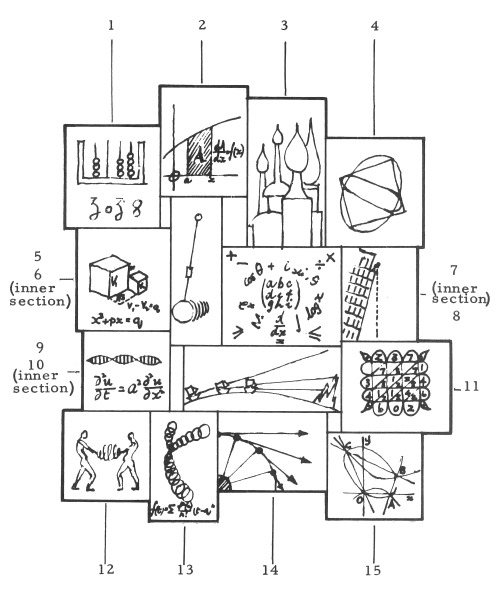 ---